Someone you should follow (my literary agent)
Dear Tumblr friends, Today I am pleased to introduce you to your newest Tumblr friend: my agent, Seth Fishman.  Are you a writer? Are you an aspiring writer? Are you an agent? Are you a reader? Are you an aspiring reader? Are you a human? If so, you should follow Seth. (Don't follow Seth if you are a robot, however. And I know a lot of you are.) Just look at this dapper man, with a...
A thing in NYC and a thing in Philly
Friends! Tonight I'll be in NYC at Bill Cheng's Brooklyn reading: http://greenlightbookstore.com/event/bill-cheng-alex-gilvarry And tomorrow (5/15) at 8 p.m. I'll be reading, along with Michael Heald and Nic Esposito, at the Standard Tap in Philadelphia. Come for the beer, stay for the….beer. ...
Today,
having completed a substantial piece of non-writing-related work, I am buying four new books and I intend to read them all greedily in quick succession and it feels like the best, most luxurious indulgence I have ever granted myself.
Athenaeum Literary Award
I'm happy to announce that Heftis one of the winners of Philadelphia's Athenaeum Literary Award. I'll be giving a brief talk and book signing tomorrow night as part of the award presentation, which is free and open to the public.  Information here: "There is still time to sign up for the Athenaeum Literary Award presentation on Wednesday, May 8, at 5:30 PM. This event is...
Recent events
in my life have included The Philly Burger Brawl (yesterday). Please note that it has been approximately twelve years since I have had any part of a hamburger, having first given up all meat at 18, then slowly reintroduced seafood and poultry. Hamburgers….are a different level of meat. But yes, I bravely had a bite of every one that M tried, and my conclusion is that I liked the toppings...
An interview with Jessica Soffer
I recently had the pleasure of interviewing my friend Jessica Soffer for The Tottenville Review. Jess's debut novel, Tomorrow There Will Be Apricots, was published last week and is just beautiful. You should really, really read it. In the meantime, here are a few select excerpts of our conversation, the complete version of which can be found here. Congratulations, Jessie! INTERVIEWER In...
From "Boston," by Ralph Waldo Emerson
Yesterday was bad. Today is better. All friends and family in Boston are safe. Ralph Waldo Emerson was better at prose than poetry, but I thought this poem was appropriate: SICUT PATRIBUS, SIC DEUS NOBIS*   …The sea returning day by day Restores the world-wide mart; So let each dweller on the Bay Fold Boston in his heart, Till these echoes be choked with snows, Or over the town...
Days like these
are Pleasantville days: the cherry trees have finally burst into Technicolor.  What a good scene in an underrated movie. (image courtesy of)
New York comes to Philly
I have now been in Philadelphia almost four years. In some ways it feels as if I've been here for much longer—especially since we bought the house, it feels like home here—but in others it feels like a dream. Like two days since I've been here. That is why it was especially nice to have three of my New York-est friends (and an honorary French/Washingtonian New Yorker) come...
Unrelated Photographs of Recent Events in My Life
In February and March, an important friend turned an important year, and we tried Federal Donuts, and some more important friends (the cuties in the middle) got engaged, and I went to Boston for the AWP conference and it snowed a lot, and I went to the Barclays Center for the first time to see a Nets game (and thought, "Holy crap, I've been gone from Brooklyn a long,...
"It is the storyteller who makes us what we are, who creates history. The storyteller creates the memory that the survivors must have - otherwise their surviving would have no meaning."  ― Chinua Achebe (photo courtesy of the Africa Public website.)
A reading in Philadelphia
Despite the number of readings I've done, I've done very few in Center City, Philadelphia. (One, I think??) Tomorrow night, I am honored to be included in a sweet three-person line-up as part of the longstanding TireFire reading series. The details: Marie-Helene Bertino, Marcus Pactor, Liz Moore (<—when I am part of line-ups like these I wish for a more interesting name) ...
The best thing
is when you see strangers smiling to themselves about something, some memory, some recalled conversation or joke. Maybe thinking about their crush. Maybe dreaming of an ice cream sundae, I don't know. Whatever they're daydreaming about, it's making them happy, and they're smiling to themselves.  If they accidentally catch your eye they will catch themselves, and drop the...
Sometimes
I wish there were a reset button for our e-mail accounts that would automatically generate an e-mail to every person who's ever e-mailed us. The e-mail would say, "Hi! Did I accidentally forget to write back to you three months ago? My inbox is the stuff of nightmares. Please re-send." The ghosts of accidentally unanswered e-mails haunt me in my dreams.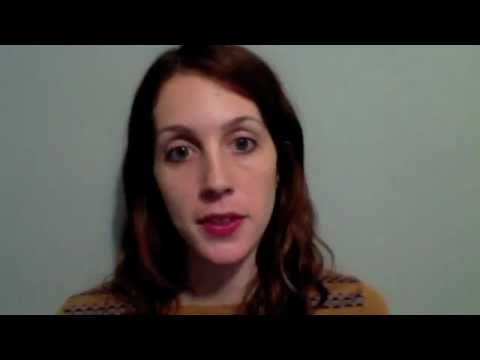 An exciting year for books by friends
Here's what's happening: all of my friends are about to publish books that you should add to your Goodreads lists immediately. Yes, they're friends, but no, I'm really not exaggerating about how good these guys are—I cannot WAIT to get my hands on the first published editions of Tomorrow There Will Be Apricots by Jessica Soffer, Southern Cross the Dog by Bill Cheng,...
Oscars cupcakes
On Sunday we had an Oscars-viewing party. My sister was in town, and she is an excellent baker (my theory: science people are superior bakers, and humanities people are better at other types of cooking….discuss?) In accordance with this theory, I am generally terrible at baking, but with her guidance and at her behest, we went to Fante's and got an assortment of decorating supplies....
everything is wrong with me: While everyone is... →
jasonmulgrew: While everyone is watching the red carpet Oscar crap, I'm taking part in an equally glamorous NYT bestselling author tradition: sitting in the shower reading parts of my book aloud so that I don't trip over my words at tomorrow night's reading in Philly (at the Barnes & Noble at 18th & Walnut)…. I would like to take this opportunity to say that I will absolutely be...
An important addition to our home
For years, M has been talking about wanting a record player—an idea I've always been very much in favor of. Some of my fondest childhood memories involve the record player that my parents had, and their pretty ridiculous collection of records, which I spent hours poring over. I think I memorized every detail of every Stones album cover that my father owned, in particular Beggars...
M works in NYC all the time these days, which means I am also in NYC more these days. Spent the whole weekend there, which I hadn't done in a good long while. This weekend's goal: make M's temporary living arrangement feel sliiiiightly more homey—including making the futon he sleeps on sliiiiightly less futony. Therefore, a trip to Brooklyn's Ikea was in order. Look...
No.
Walking through Philadelphia last evening, I happened upon this monstrosity: Upon closer inspection, it appeared to be a coffeeshop. Called YOLO. (The sign's helpful subtitle: "You Only Live Once." Thanks, guys.) UPDATE: Apparently YOLO has come and gone already. How appropriate!
Bill Cheng
was in my graduate program and, as I have told him on several sentimental post-wine occasions, I think he was probably the best writer of any of us. (Except you, any of my other classmates reading this.) I was lucky to read excerpts of his novel when he was a classmate, but I haven't read the whole thing. And I'm sort of glad of that. Because I am thrilled to announce that his novel,...
New Year's Eve, plus a week, plus a day
because we like to keep things timely around here. The holidays seem very far behind us, but they were good ones. My family came to Philadelphia after Christmas, and for the first time I was able to offer them a guest bed, in a guest room, in a house. Which almost certainly means I'm old.  The best thing we did while they were here was go to the Barnes. Shamefully, I never went to the...
Tomorrow!
The Buffalo News recently selected Heft as its January book club pick (article here).  I'll be chatting online with readers starting at 11 a.m. EST tomorrow, January 8th. Have questions? To join us, go to the main page (www.buffalonews.com) at that time tomorrow and follow the links that will be posted there. Important facts about Buffalo: 1. President McKinley was shot and died there;...
It's snowing on Christmas
in Massachusetts, for the first time in years. If you celebrate, I hope it's a merry one for you, and whether or not you do I hope you find peace and joy someplace today.
Sincerely, L. Cohen
I made a pilgrimage to Boston this past weekend to see Leonard Cohen perform at the Wang Center, which is now called the Citi Wang Theatre, apparently. But when I was a little one, the Wang Center was where I would  go in my patent leather shoes to see the Nutcracker every year—therefore, in my heard it shall be the Wang Center forevermore. I was there with my mother, two family friends, my...
One of the few things I don't miss about New York:
Trying to find a seat in a coffeeshop. At 3 p.m. In midtown Manhattan. Around the holidays. Let this post, and the wireless internet over which I am about to launch it, serve as a testament that I succeeded, finally. (Fun story: I used to work near Rockefeller Center. At Christmastime, it would sometimes take me 20 minutes to get out of the subway station, slowly inching up the stairs...
Swaggy P(hiladelphia): Wedding Song Help →
swaggy-p-hiladelphia: Swaggy P has been out of action, and therefor so have I. What can I say… my blogging soul goes as Nick Young rolls. But today I was thinking about how I'm getting hitched. Any hitching requires not just good music, but more importantly the RIGHT good music. As a precaution, I'm trying to come up with a list of great songs that I would love to hear, but probably just...
An idea
I just did something so inspired that I had to share with you. Are you, as I was, starting to panic about the fact that you still have a ton of gifts left to buy?  Step One: Go to Indiebound's Independent Bookstore Finder. Step Two: Find a bookstore that's close to wherever you'll be spending the holidays. Go to that bookstore's website. (For me, this was the Concord...
The Borrowers' Ball
As promised, pictures from the Philadelphia Free Library's Borrowers' Ball on Saturday night.  (The first of the below pictures also marks my first foray into Instagram. I was veritably bullied into joining at this dinner party a few weekends ago, and I'm still on the fence about it. On one hand, it feels weird and artificial and like the sort of forced/ironic nostalgia that a...
Books and dresses, dresses and books
Something I am good at: reading books. Something I am not so good at: dressing up. Nevertheless, tomorrow night I will be doing my best to do the latter in support of the former—more specifically in support of the amazing Philadelphia Free Library, where I often write, and where the Borrowers' Ball will take place. If you're looking for an excuse to break out your black-tie...
brooklyntree asked: I was SO happy when they talked about your book on "Books Under the Radar" on NPR this morning. Congratulations!
Two recent photographs
that are unrelated yet conjure similar feelings of warmth and happiness in me. Photograph One: an outstanding roof deck in Philadelphia that some people decided to make and string up with pretty lights and then sit up there every summer night and some November nights, too, thinking about how amazing their roof deck is, thinking about how their roof deck is superior to most other roof decks.  ...
Chestnut Hill reading
Tonight, I'll be giving a reading at the Chestnut Hill Hotel to benefit the Chestnut Hill Center for Enrichment. If you're in the Philadelphia area, come on by! I'd love to meet you. More details here: http://chestnuthilllocal.com/blog/ai1ec_event/book-reading-to-benefit-chestnut-hill-center-for-enrichment/?instance_id=
In 2004, I voted in Massachusetts.
In 2008 I voted in New York. Today, therefore, marks the first time I've ever voted in a swing state. I feel lightheaded with power. (Also with some sort of nasty stomach virus, but that's another story. And it didn't stop me from dragging myself to the polls!) Go do it, Pennsylvanians.
Weekend
Sister B and her friend A came to Philly for a weekend of eating out and seeing sights. Having out-of-town guests means that I do things that I've been meaning to do since I arrived in this city, including finally taking a tour of the Eastern State Penitentiary. No, we did not go at night for this "Terror Behind the Walls" fiasco they have around Halloween—I am high-strung...
My overdue update
It has been a busy fall. This does not excuse my lack of posting. In penance, a long post about a recent trip to LA for the Beverly Hills Literary Escape, which was truly an excellent experience, and by far the fanciest literary festival I've been to (the hotel sent me this dessert upon my arrival. My heart was theirs, forever). The festival's audience consists in large part of...
I have lots of updates for you.
They just keep getting pushed off by other things. Update by Friday, promise. In the meantime, I'll be reading at St. Joe's tomorrow night. Here's all the info: Reading with Liz Moore Thursday, November 1, 6:30-8 p.m. Cardinal John P. Foley Campus Center St. Joseph's University 5600 City Ave, Philadelphia, PA And also, Happy Halloween! I am looking forward to my...
Beverly Hills Literary Escape
I'm out in LA for the second time in a month to participate in the Beverly Hills Literary Escape, along with Margot Livesey, Emma Donoghue, Robert Goolrick, Andre Dubus, Alex Gilvarry, Hannah Tinti, Hillary Jordan, Dani Shapiro, and Andrew McCarthy, among others! If you're in LA or know someone in LA, it's not too late to join us. Full schedule here:...
Things that make me a little verklempt,
vol. 89: When a SEPTA conductor knows the regulars' names, and says goodnight to them all in turn.  Or maybe it's just been a long day…
L.A.
Before this fall, I'd never been to L.A.  At the end of the fall, I will have been twice: once for our friends' wedding, and once for this fun thing: The Beverly Hills Literary Escape. The wedding took place two weekends ago. We stayed at the Biltmore, and I pretended to be Bette Davis while sitting in their tea room: We were firmly instructed that NOBODY TAKES PUBLIC...
Today
I'll be reading and signing at the Collingswood Book Festival in Collingswood, NJ. Stop by! http://www.collingswoodbookfestival.com/schedule/schedule.php
On writing daily
This article has been making the rounds lately, and I've been thinking about it ever since I read it. Walter Mosley writes:  "If you want to be a writer, you have to write every day. The consistency, the monotony, the certainty, all vagaries and passions are covered by this daily reoccurrence. You don't go to a well once but daily. You don't skip a child's...
Today!
I'll be reading from and discussing Heft at the Indian Valley Public Library in Telford, PA, at 3:30. http://www.ivpl.org/Joomla/
And the winner is....
I Am Tall and Awesome! ….which I like, because I am tall too, and occasionally awesome. Occasionally. Thank you all so much for participating in Heft's Paperback pub day giveaway, and for your continued support. It means more to me than I can really articulate. Winners on Facebook and on Twitter to be announced shortly.